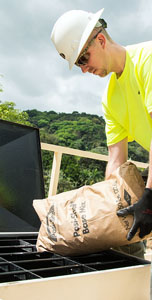 Posi-Shell®'s innovative formulation enables the addition of durability enhancers to create highly impermeable coatings that dramatically reduces erosion, infiltration, or siltation in a multitude of applications.
Posi-Shell®'s erosion control coatings give engineers the ability to easily dial in durability specifications by adjusting formulations or application thickness. Whether looking to protect ditches, stabilize slopes, cover stockpiles, control siltation, or address any number of SWPPP requirements, nothing can match Posi-Shell®'s performance, cost, design flexibility, or speed of application.
Below you can download resources and legal documentation on Posi-Shell® and related products.